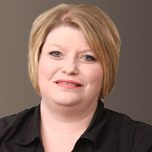 Amy Standifer is a Licensed Professional Counselor in the state of Texas and a member in good standing of the American Association of Christian Counselors. Amy earned her B.S. in Psychology and Sociology as well as her Master's Degree in Counseling from Dallas Baptist University.
Amy strongly desires to walk with individuals as they deal with the painful areas of life. She enjoys working with clients of all ages, children, teens and adults. Amy especially has a heart for clients who are struggling with such issues as sexual abuse/trauma, addictions, anxiety, depression, eating disorders, grief, same-sex attraction, parenting and family issues. She is also a Certified Sexual Addictions Counselor. Additionally, as a PK, Amy knows the special challenges that families in the ministry face. She is also certified to administer the Prepare Premarital Inventory to engaged couples, and welcomes the opportunity to help couples start their marriage strong and well-prepared.
Married for 20 years and the mother of four, including twins, Amy is well aware of the demands that working mothers face and the daily challenges of busy families.