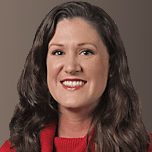 Supervised by Brenda Elledge, LPC-S
Kelly Clark earned her Bachelor of Arts in Psychology from Argosy University. She earned her Master of Arts in Counseling from Dallas Baptist University and is recognized as a Licensed Professional Counselor Intern by the state of Texas.
Kelly's personal experience and education equips her to work with a wide variety of clients who are working through many types of challenges. She has partnered with individuals of all ages as a counselor and a volunteer in traditional counseling environments as well as with animal assisted counseling, including equine assisted counseling. Kelly has worked closely with veterans coping with PTSD and individuals suffering from addiction.
Kelly especially enjoys working with teens and adults dealing with blended family challenges, anxiety, depression, abuse, codependency, grief, and recovery. She understands the courage that is required in facing pain and finding healing as clients develop new and healthy coping skills. With that understanding, Kelly eagerly joins with clients to walk through the difficulties of life to provide support and hope as healing occurs.