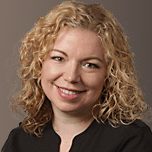 Supervised by Brenda Elledge, LPC-S
Tiffany earned her B.A. degree from Dallas Baptist University where she double majored in psychology and sociology with a minor in Biblical studies. While teaching in the public schools, she also completed her Masters of Education in Counseling from the University of North Texas. Tiffany has a variety of experience working with children, teens and their families as a special education teacher and school counselor. Today she also has varied experience as she volunteers at a local pregnancy support center and works with married couples at ECA. She is also certified in animal assisted therapy.
Married over twelve years with three children, Tiffany has personal and professional insight as she works with busy families struggling with difficult issues. Her main focus in therapy is building stronger families and parent-child relationships. She does this through play therapy, art therapy, and traditional talk therapy. She has helped clients with many issues such as school problems, learning disabilities, parenting, anxiety, depression, attachment, crisis pregnancy, women's issues, spiritual issues, and martial difficulties. No matter what the age or the issue, clients working with Tiffany will find her to be a supportive and knowledgeable counselor ready to help them meet their goals.
"Tiffany is wonderful and so insightful. She is such a comfort to speak with. I am so grateful for her and what she is working on in our lives."