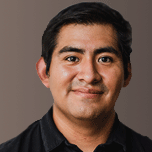 Supervised by Brenda Elledge, LPC-S
Brec earned a Bachelor of Science degree in Sociology from Charleston Southern University and graduated with a Master of Arts in Counseling degree from Dallas Baptist University.  He is recognized as a Licensed Professional Counselor Associate by the State of Texas.  He has over 10 years of leadership experience with child, youth, and young adult ministries. From this experience, Brec understands both the normal developmental stages and the more complicated issues students face and is able to walk alongside them as they navigate either type of stressors.
As an adopted child, Brec is uniquely able to support adoptees and their families with a variety of adoption issues as well as clients addressing grief, anger, divorce recovery, depression, anxiety, loss, substance abuse, and sexual addictions.  Clients age 12 and up will find Brec to be a caring and supportive helper in meeting their therapeutic goals.