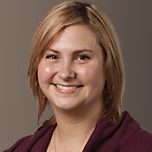 Casey earned her Master's degree in Clinical Counseling/Psychology from Southwestern Assemblies of God University and is recognized as a Licensed Professional Counselor by the state of Texas. She works with clients dealing with many issues such as anxiety, grief, loss, depression, self-esteem, identity, and trauma.  Casey is comfortable working with both teen and adult clients and is especially interested in helping those who struggle with anxiety, and those who are recovering from sexual assault and sexual abuse.
Having experienced firsthand the difficulties of infertility, Casey is also uniquely qualified to walk with those who are dealing with the hurt and pain which can accompany that struggle.
Because she is deeply passionate about strong marriages, Casey is certified to administer the Prepare/Enrich Inventory and uses it to better prepare engaged couples for a satisfying lifetime marital covenant as well as helping already married couples strengthen and enhance their current relationship.