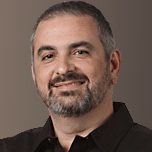 Darren earned a Master of Arts degree in counseling psychology from Southwestern Assemblies of God University (SAGU) while directing their B.A. and M.A. programs in Children and Family Ministry and Child and Family Studies. He also holds degrees in Theology and Pastoral Ministries as well as a Ph.D. in Family Education and Development from the University of Minnesota. He is recognized as a Licensed Professional Counselor in the State of Texas and sees child, teen and adult clients.
Darren has a great deal of experience working with children and their families as a former children's pastor and associate pastor. He also understands well what foster and adoptive parents commonly experience as he and his wife of over 25 years have fostered 14 children and recently adopted a child into their family of five. His heart for foster and adoptive children has evolved into his position as Director of Royal Family Kids Camp of South Dallas which provides a one-of-a-kind summer camp and ministry experience for local foster children.
Family, marriage, parenting and foster/adoption issues are all areas of specialization for Darren. As a former pastor, Darren also understands the challenges individuals and families in ministry experience. He also works with clients experiencing depression, anxiety, grief and loss. Darren's pastoral, professional and personal experience provide clients with the benefit of his knowledge, experience and compassionate heart.